The Spring Soapscriptions should all be at their destinations by now and I'm so thankful. This was our largest shipment to date and the first shipment where the bars were labeled. They've been 'naked' so far and I was writing all of the ingredients by hand on a postcard for the last few boxes. You've got to start somewhere, right?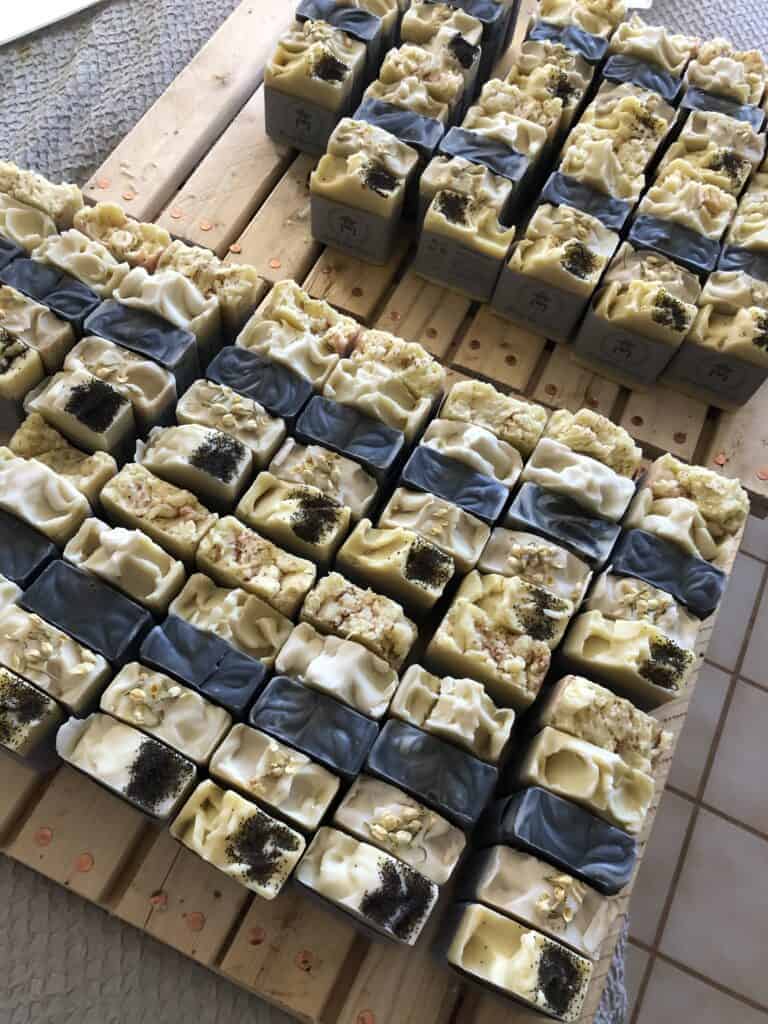 This collection was really special to me for a lot of reasons. It took a while to find the inspiration to get started with the soaps, but when I started creating them in January, I knew that I was in for a treat. This was a great opportunity to get really creative and the first blend that I came up just made me smile. From that bar on, I had fun experimenting with different scents and even adding activated charcoal for the first time.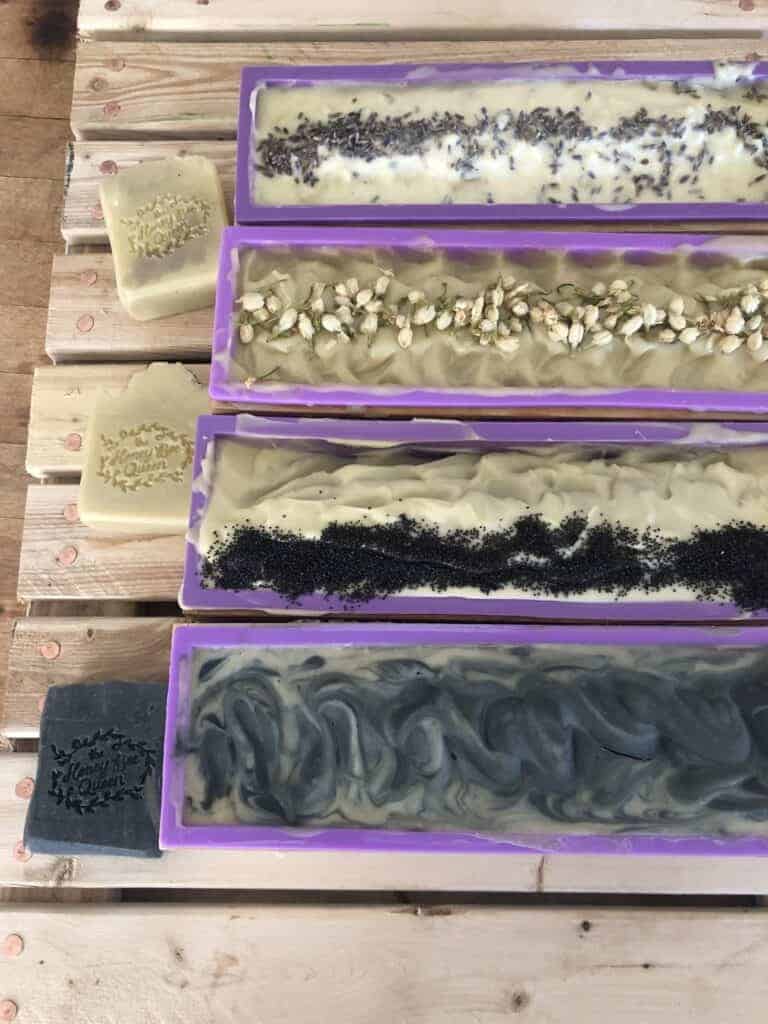 I've been incredibly fortunate to keep this little business afloat so far and also to see it starting to thrive. The feedback has been humbling and encouraging and I hope it continues to grow as we learn and grow ourselves. I had a dear friend help me configure the labels and just show so much support all around. It was definitely helpful and the boost that I needed to get these boxes out this month. This journey has been nothing short of sanctifying and the time and effort that we've put into it so far has been extremely rewarding.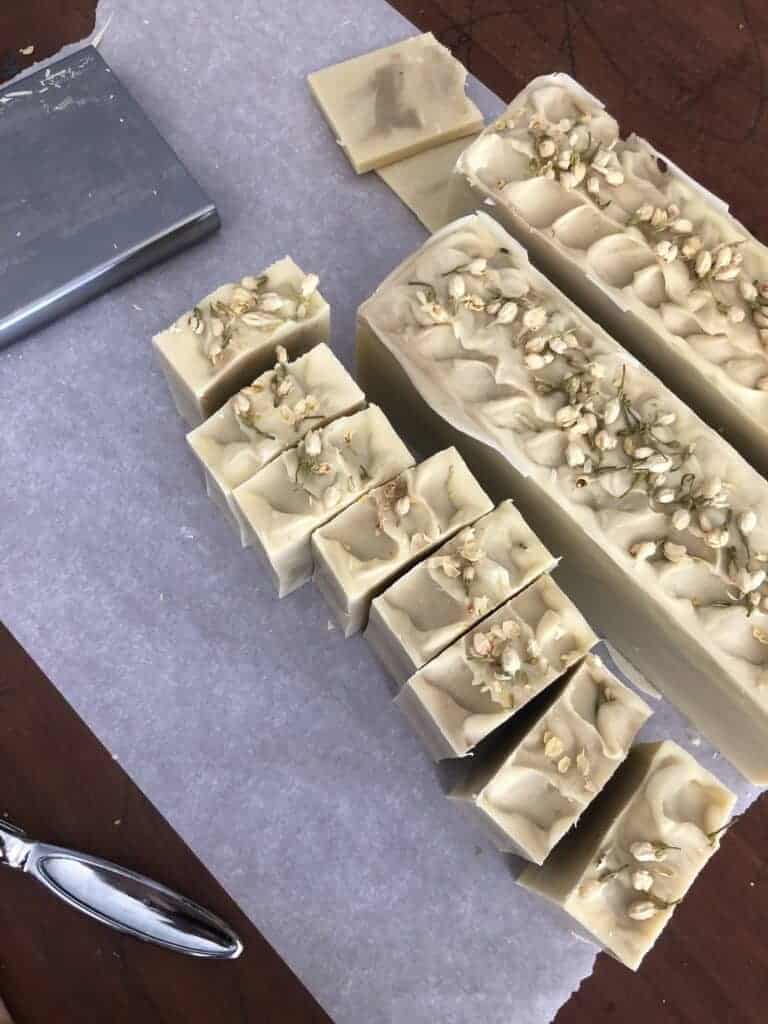 I ended up needing to add more loaves to the original count due to some more demand, but we managed to get things squeaked out perfectly without a minute or an inch to spare. Praise God for that! Now, without further ado, here are the soaps that made their way into the Spring 2022 Collection:
Pep In Your Step– Peppermint, Vanilla, Lemon
Breezy– Sweet Orange, Lime, Petitgrain (This one was named for my sister whose nickname is "Breezy" and she loved the scent!)
Deep Clean– Frankincense, Clary Sage, Grapefruit, Cypress, Tea Tree
Flower Child– Lavender, Bergamot, Patchouli (inspired by all of my hippie neighbors growing up near Forsyth Park in Savannah and also our friends that leave our house smelling like patchouli when they visit)
Wildflowers– Sweet Orange, Ylang Ylang, Geranium, Rosemary (this soap was my most challenging, but I've gotten the most compliments about it. That can only be credited to a lot of grace from The Lord because I was ready to throw it out. May all your weeds be wildflowers might be a signature soap in the future.)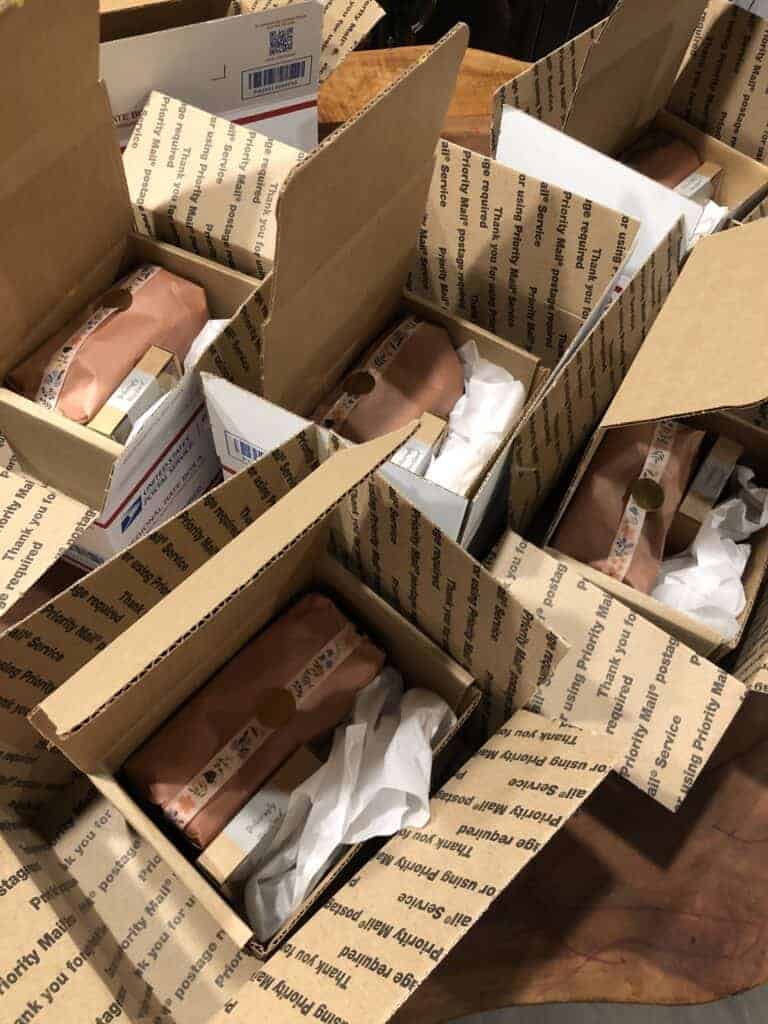 In other news I also shipped out a box of soaps and beeswax candles to a sweet little boutique opening up in Atlanta next Tuesday. It's called Evan's Urban Market and will be my first soiree into selling at a brick and mortar retail location. A bit crazy but also a great place to start as we branch out into new avenues. The box was sent a bit later than I anticipated, but that's news for another day.
XO, Melissa