It's a bit surreal that we've just completed our 5th soapscription shipment and celebrated our 1 year anniversary. We launched our soapscriptions in September 2021 and have been a bit overwhelmed by the response. We had our share of challenges, but we held fast and trusted that time would tell. "Time will tell." Those are some of the exact words that Andy spoke during one of my more challenging moments during this past year. I suppose it did, in a way, because we're still here and still growing. Sometimes perseverance is key. Sometimes its total surrender. Balancing both is crucial for me to stay focused and stay the course. As I've been rendering tallow for December's boxes and daydreaming and brainstorming about all of the possibilities, I'm thankful that this work is seasonal, just like most things in our lives. I don't mean that its only a certain portion of the year, but I mean that I get to break down the work in small bites at a time. Thankfully, I can prepare the raw ingredients then process them then set them out to cure while taking care of other things behind the scenes. I don't intend to be ambiguous here, I just don't want to bore you with too many details or too much information when the original intention of this post was to update on the last boxes that went out and to say THANK YOU!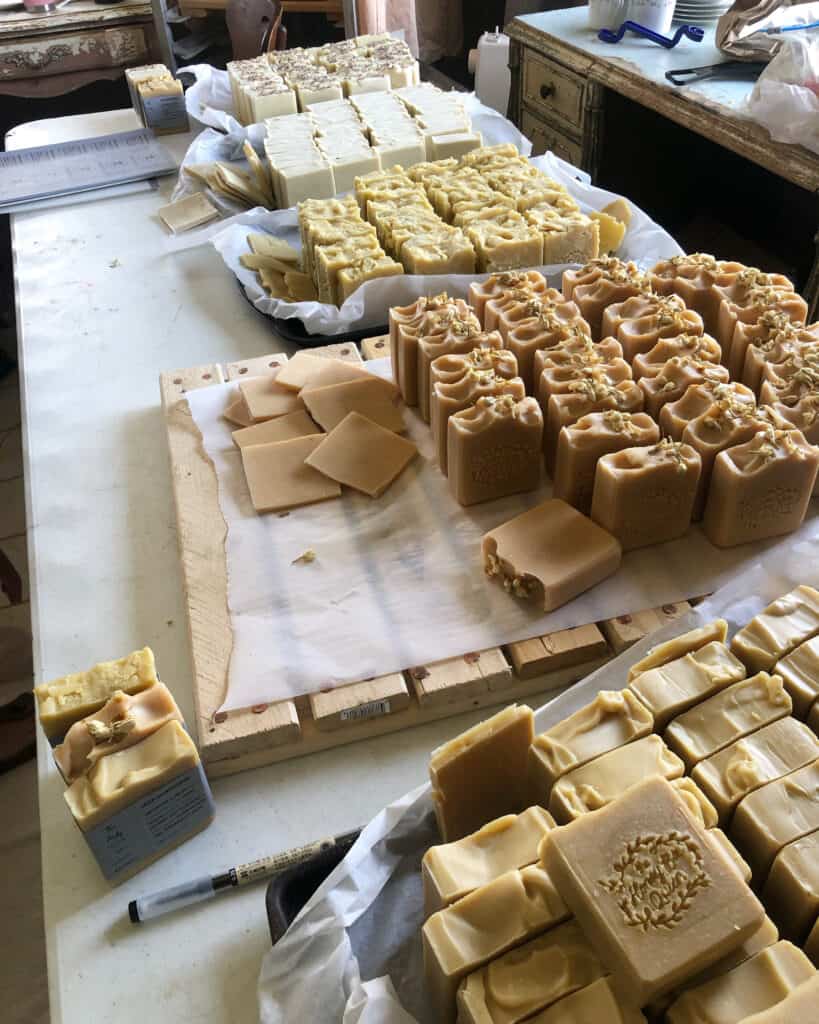 September 2022… Autumn 2022 Soapscription… These were the first bars that were all cut evenly. I don't know if I've formally introduced our soap cutter here on the blog, but we have one! It has saved so much time and energy and has given us uniform bars all the way around. I also wrote a note for our boxes-then photocopied it, because my hand won't keep up with note writing demand any more. It's a beautiful thing. I was struggling to come up with soap scents for this collection because my creative drive was at a roadblock. Thankfully, my girlfriend came over and got to mixing and we made a batch of soap together. She picked the scents and came up with 'The Dana'. After that, it was game on and the other 4 bars for the Autumn Soapscription Collection were born. They weren't inherently Fall flavored or pumpkin spice or apple cider anything, but they are ready to use just as the season here is changing and they are full of hope and goodness just like I strive to have.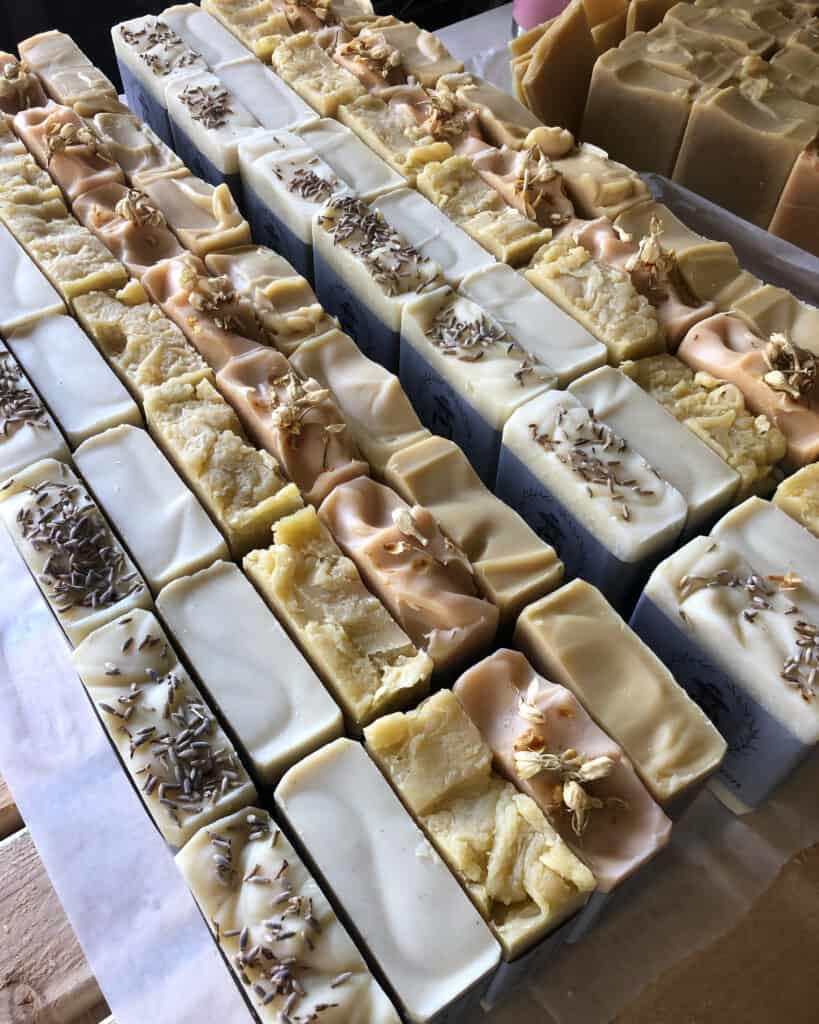 In addition to 'The Dana' we sent out 'The Andy' because you can't go wrong there. 'The Dreamer', 'The Gardener' and 'The Artist' were also included in this collection and each bar is unique and fresh and full of life. Here's what each bar had in it:
The Artist (litsea cube, cypress, French lavender, sage)
-The Dana (lavender, lime)
-The Andy (tea tree, myrrh, lavender, rosemary)
-The Gardener (lemon, basil, clove, geranium)
-The Dreamer (tangerine, spearmint, bergamot)
They're all unique and I love each of them, but more than that, I love the people that have come alongside us and cheered us on and supported us and encouraged us and carried us. The soaps are just a bonus that we get to create to build relationships and help wash some feet.
XO,
Melissa