December's Soap Collection
All of the soapcription boxes should be at their destinations by now and I am thrilled to share what these boxes entail. The September collection had some delicious herbal and floral inspiration and I think these wintry months called for more warmth and spice to be captured. I created the first bars for this collection back in August to allow plenty of time for creating and curing all of the bars that needed to be made. The final bars were finished in October and that allowed plenty of time for us to take a cross country road trip to visit some family and friends that we hadn't seen in a few years and to meet some special people along the way.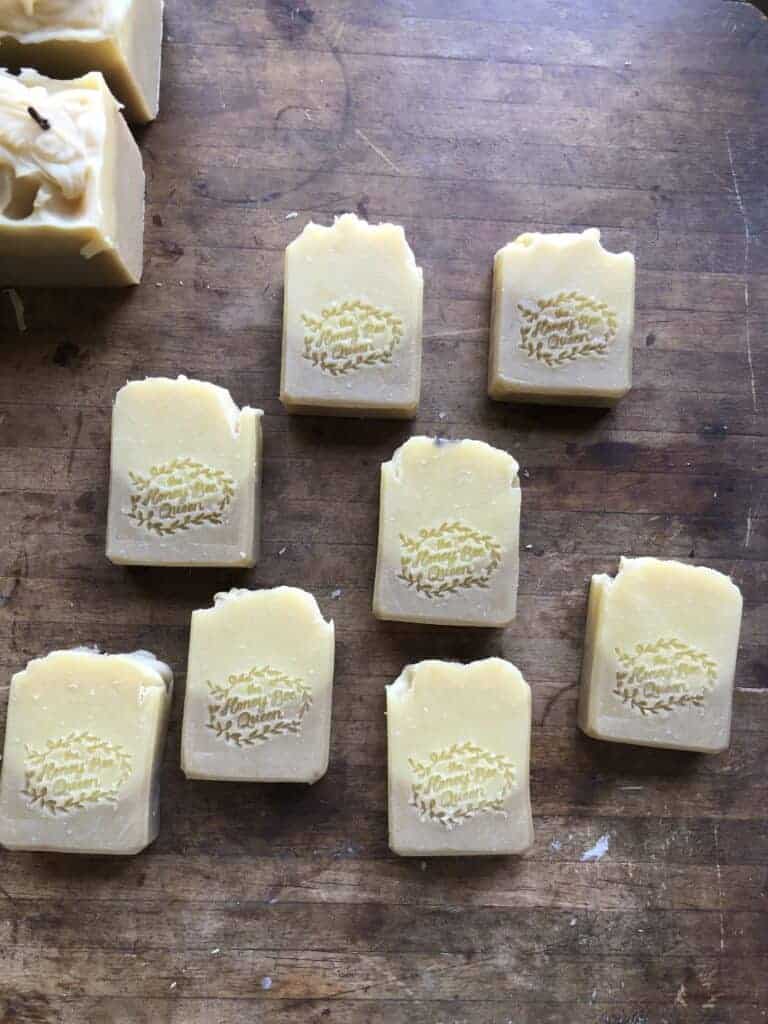 Making these bars was especially enjoyable because I was able to try out my new soap stamp. I'd seen some beautiful soaps with etchings in them and I thought this might be a nice way to help brand our products since I still haven't decided on a label.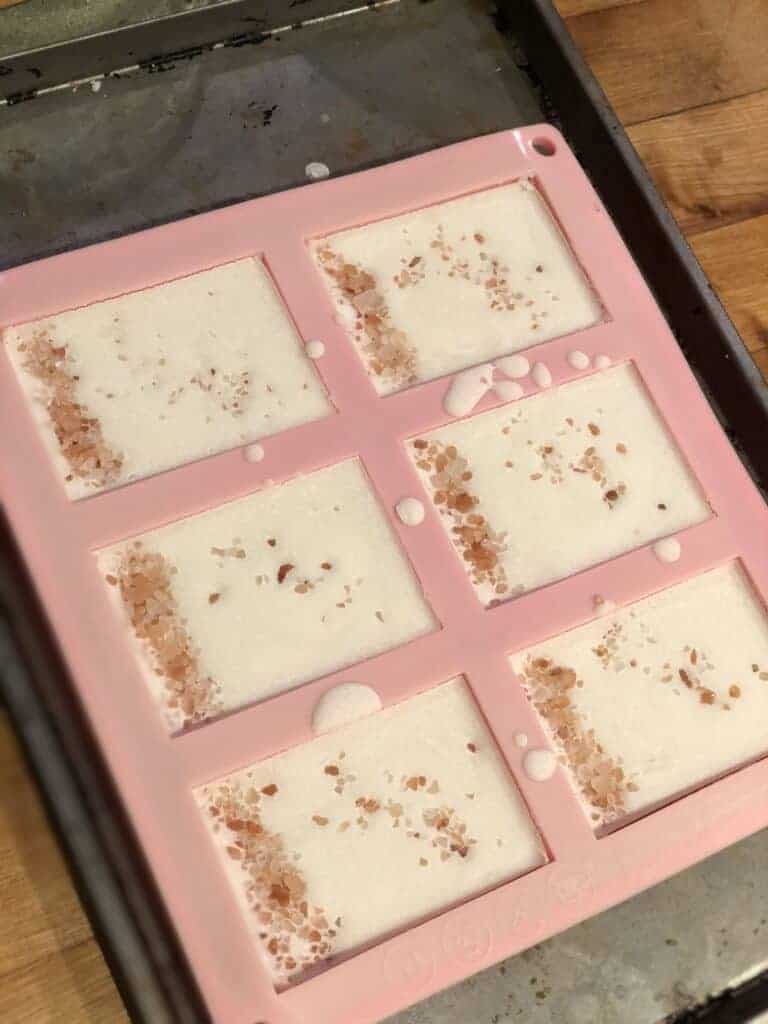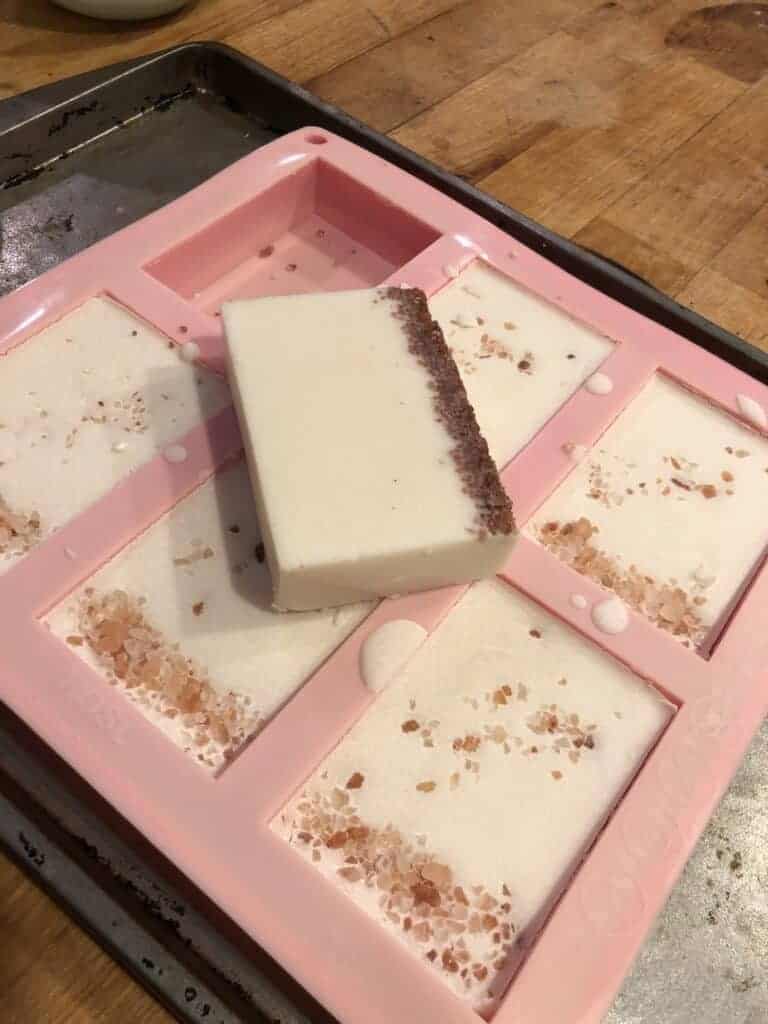 This was also my first time making salt bars which I think are absolutely wonderful for cleansing and exfoliating. I used three different salts in these bars and I think they turned out beautifully although they are a bit smaller than our standard soaps. Some of these soaps made me absolutely giddy when I unmolded them and cut them and I just couldn't stop staring.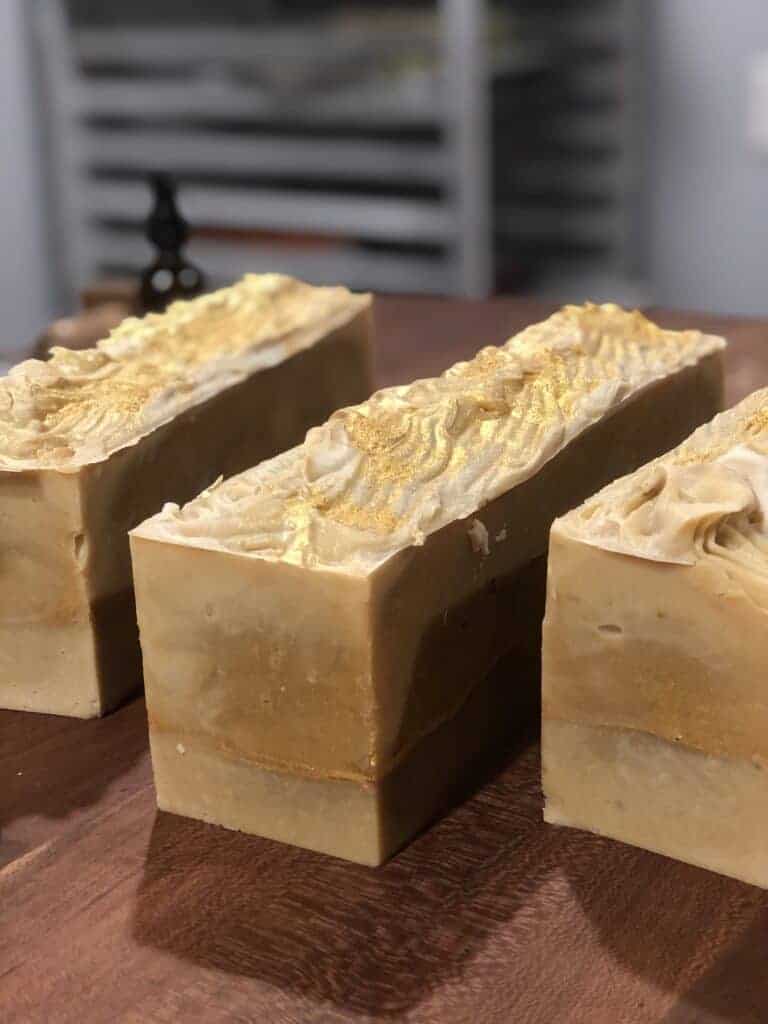 I was looking for a nice shimmer to use and finding a reputable source for mica is no small feat. aside from mining the rocks myself, I'm not sure that fair trade or cruelty free is completely verifiable, but I settled for this 'queen's gold' mica and I think it is absolutely lovely. (If you have a great source for clean and humanely harvested mica, please email me!)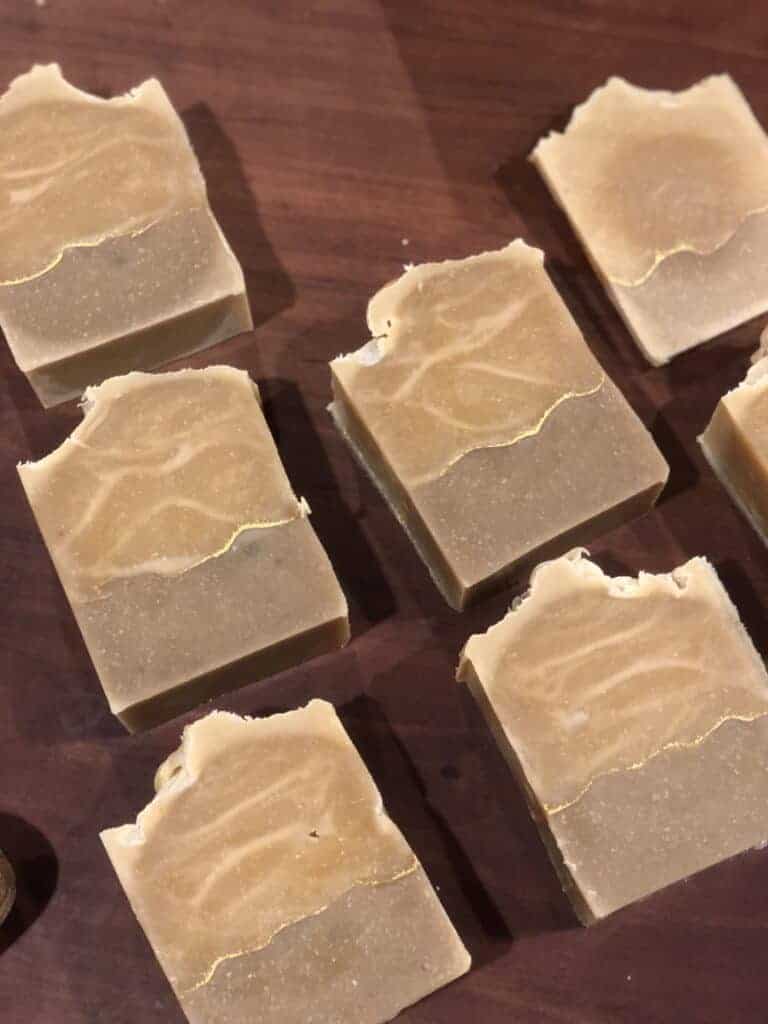 We have received some wonderful feedback about our soaps and while I still have some major "what am I doing?" moments I am truly thankful for this opportunity to make soaps and to get them into other homes. There are so many crazy and unhealthy ingredients in skincare products these days. I am thankful to have access to excellent, nourishing, organic and pure raw materials and ingredients to make something lovely and beneficial.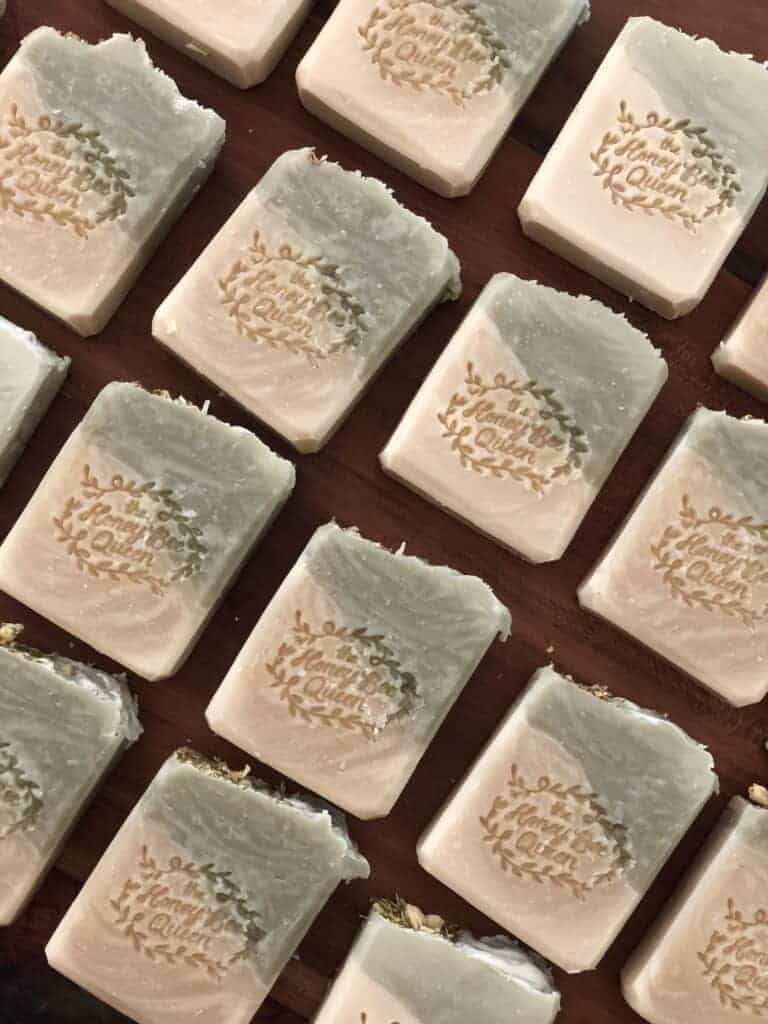 While I was wrapping up orders for the soapscriptions I had this moment of fear that these soaps weren't up to par or that they wouldn't be received well, but that hasn't been the case. I've had more requests for soapscriptions than I've been able to fulfill and that is truly humbling. I'm thankful for the wonderful and encouraging feedback that we've received about these soaps. The support for this venture has been nothing short of miraculous in my opinion. Starting with a single loaf and tripling that before I even finished the very first cure leaves me in awe. It's such a small business. Tiny really. We don't have bulk buying power for materials or even a real soap cutter. Every bar is cut one at a time. It's almost laughable. Except, I'm doing it with what we've got. A bit of encouragement and a lot of prayer.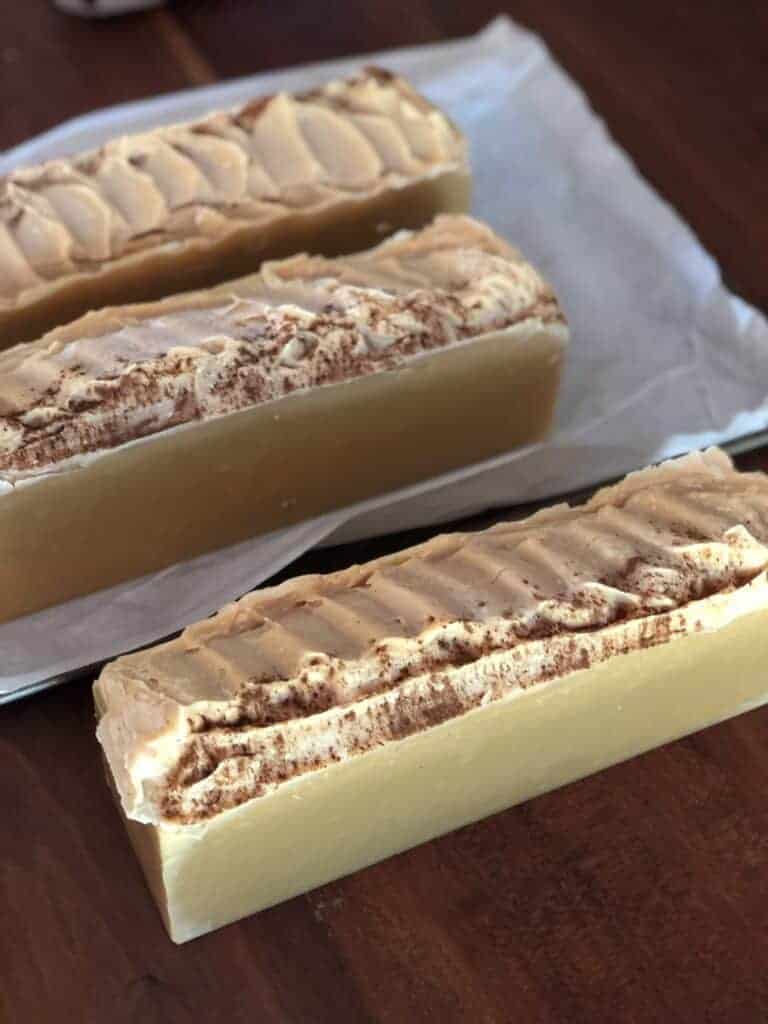 Without further ado, here are the details for the December 2021 Collection:
ORANGE/CLOVE (w/rhassoul clay), CYPRESS/LIME (w/french green clay), FRANKINCENSE/MYRRH (w/ white clay and queen's gold mica), CINNAMON/VANILLA (w/bentonite clay), TRIPLE SEA SALT PEPPERMINT (w/sea salt, Himalayan pink salt & red alaea Hawaiian salt). I added tiny samples of our new 'basic' bars to each box this month, because the salt bars were sized smaller. Those samples were GRAPEFRUIT (w/fuller's earth clay), FRENCH LAVENDER (w/purple clay that didn't show much color) and PEPPERMINT (w/French green clay)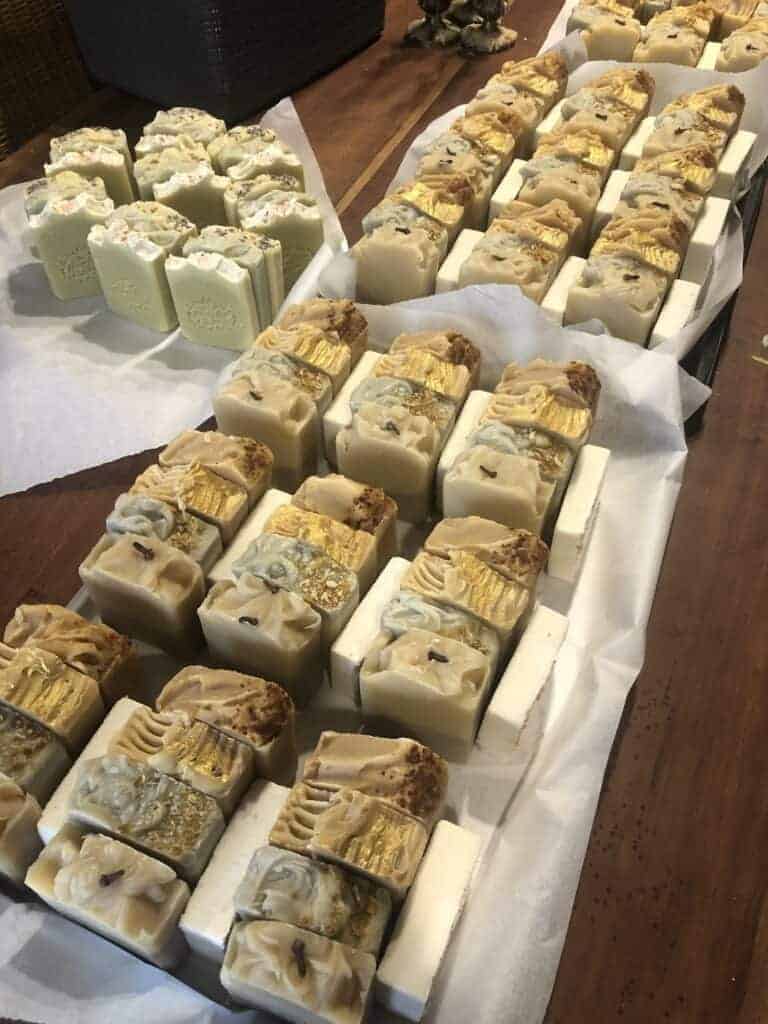 Again, I am so incredibly thankful for how this entire endeavor is unfolding and thankful for our soap-scribers and customers and friends that are encouraging us and supporting us as we pursue some pretty big ideas and crazy dreams.
XO,
Melissa