December Soapscriptions!!!
That's a wrap y'all! Somehow (by the grace of God!) we managed to get our soap boxes wrapped up and to their destinations. This quarter was a little wonky, because I tried to create an 'add-on' email at the almost-very-last-minute and it was a little bit tacky, if you will. It certainly wasn't super sleek or professional, but I did it anyway. The add-on email in March 2023 should be soooo much better.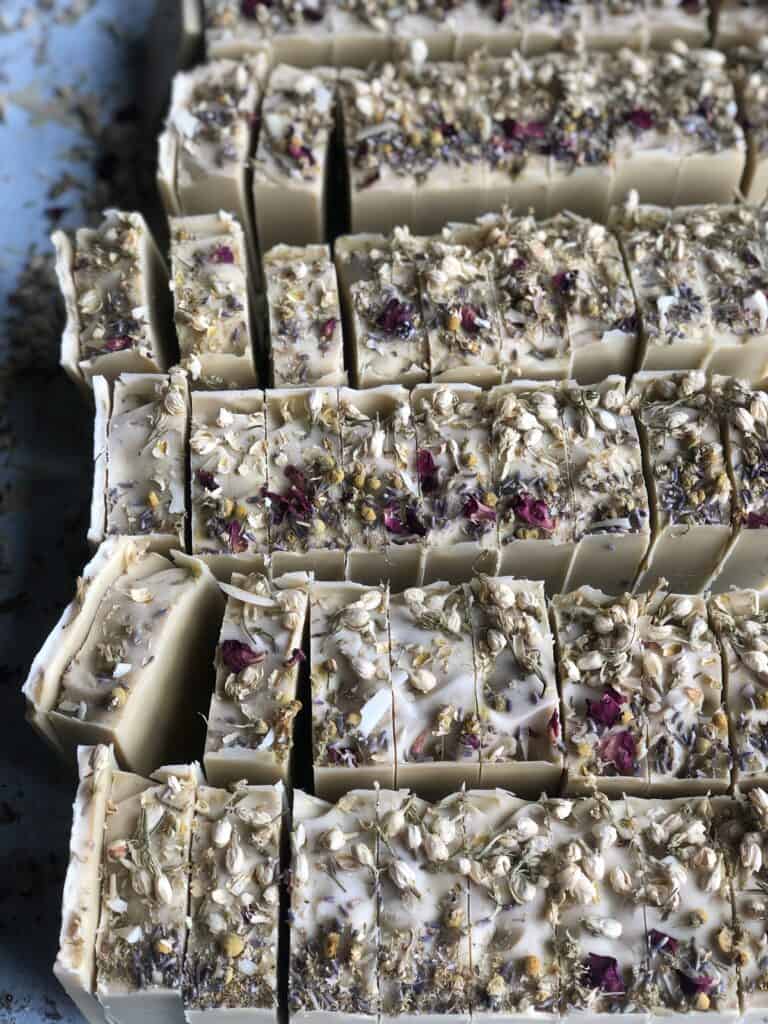 There is some beauty and trepidation that comes with this teeny tiny micro business and sometimes it means you send out embarrassing emails or your branding isn't as awesome as it can be, or your marketing is a mess, because self promotion is HARD, but if you keep second guessing and doubting every little thing, then nothing will happen. It's better to do it and learn from your mistakes than to never try. Ask me how I know…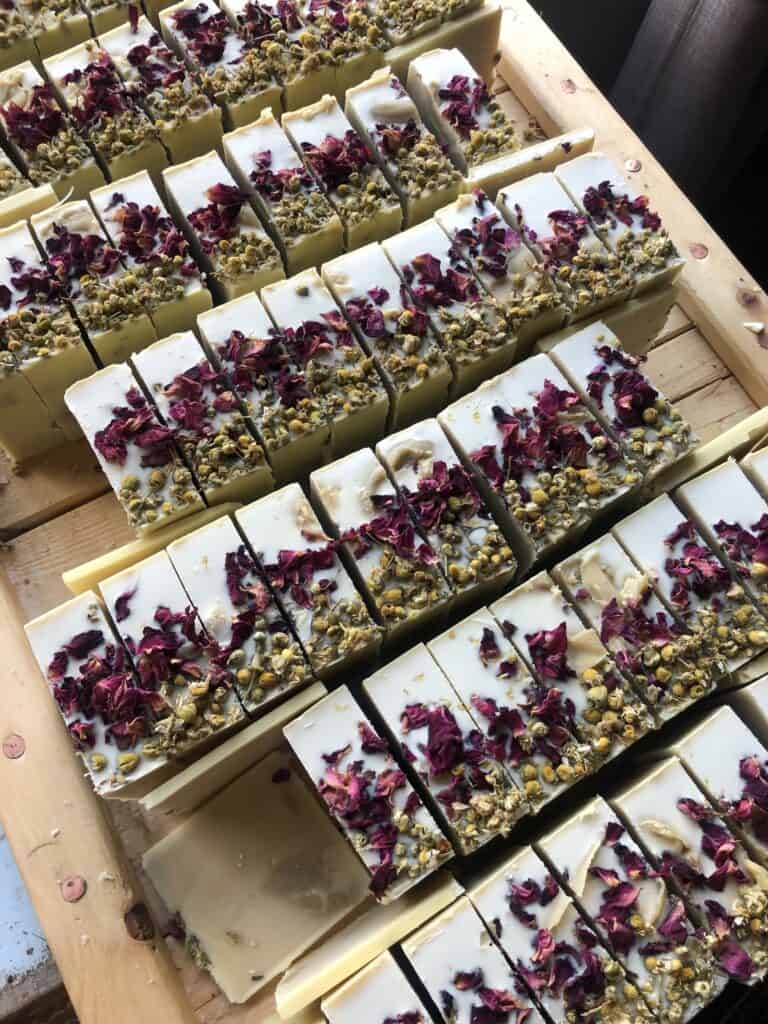 I just spent the weekend in Atlanta celebrating a twin's twins coming soon, but that deserves its own blogpost, so I'll stay on topic here… December 2022's Collection. This collection was a little more challenging, because I made the goal to use whatever essential oils I had on hand and not to purchase any new ones. That's what I did, so we've got a large essential oil restock that needs to happen asap and some of these soaps had a lot of blends, because we only had an ounce or two of some oils and we need a certain amount for every single loaf, but I met my goal and didn't purchase any new oils for this collection.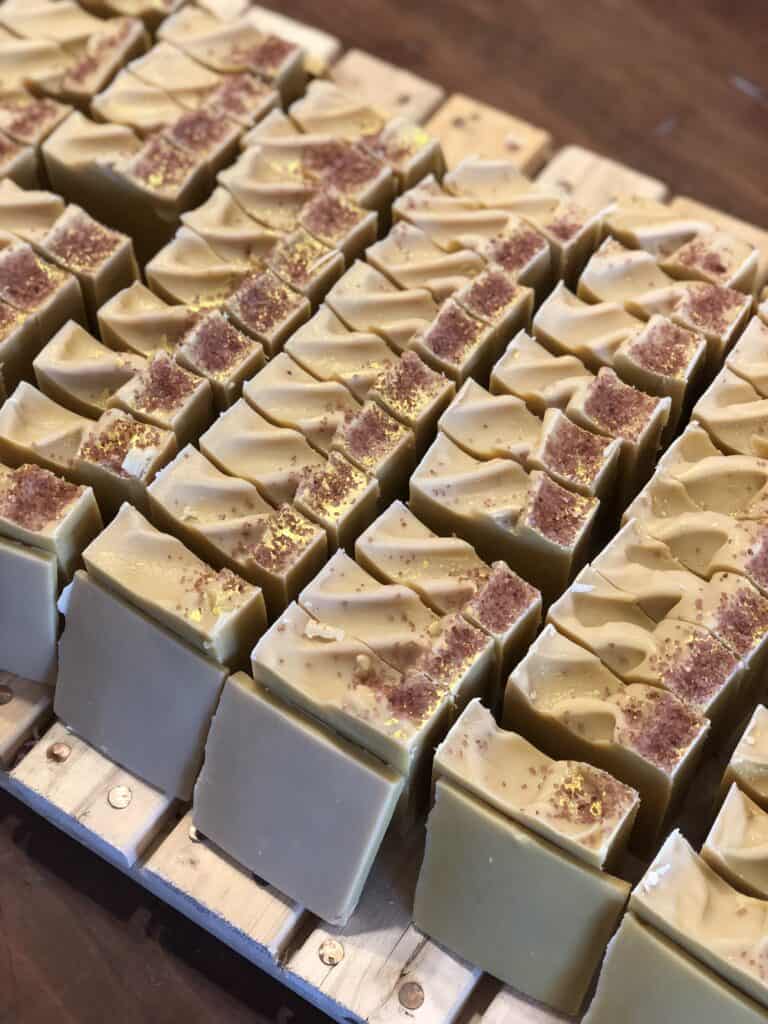 Every quarter, the soaps get to be named so, along with creating new varieties, we create new names. It's a really fun part of the work and one that lets us stretch ourselves in our branding/writing/creative endeavors. This quarter's soaps got names like 'The Bee's Knees' in honor of my brother that has called our goods 'the bee's knees' on more than one occasion. He loves the smell of marjoram so that's another ode to him, because 'the bee's knees has marjoram in it along with lemon, French green clay and rhassoul clay. My brother is also the twin with twins on the way, so there is a whole lot of love in this entire collection that was shipped out just before their babies shower. Love you, "Uncle Monkey"!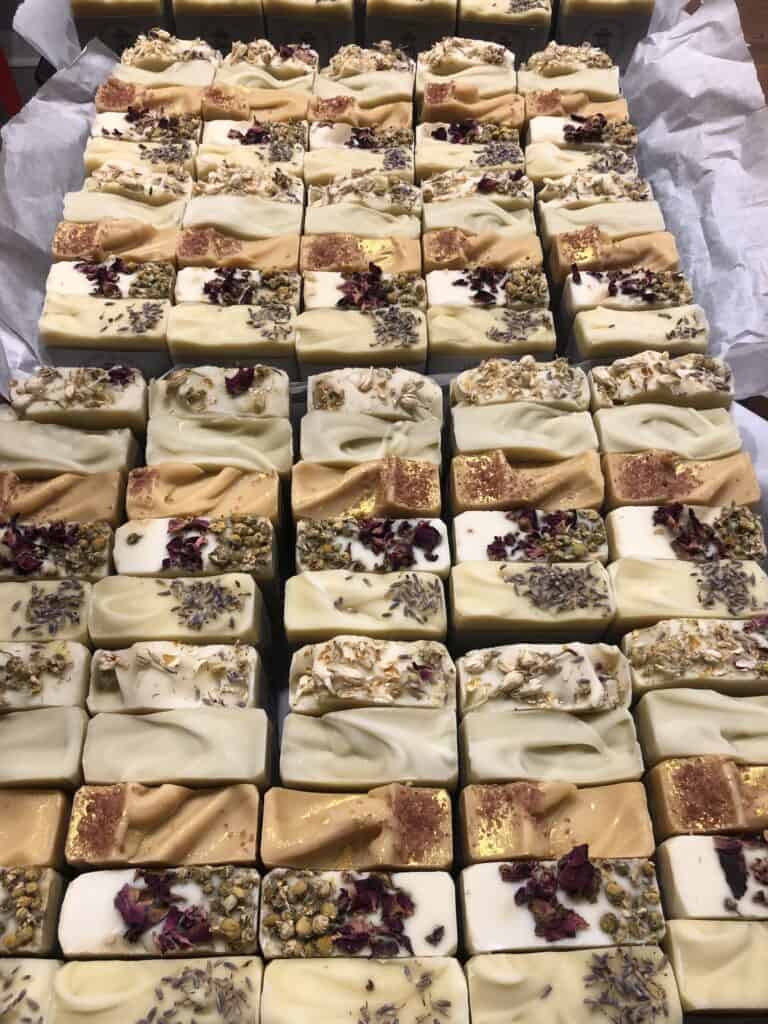 The other soaps from this collection were: 'Suit Your Fancy' with grapefruit, peppermint, cinnamon and rose clay; 'Almost Unscented' with myrrh, basil, clove, spearmint and fuller's earth clay; 'Pretty As You Please' with grapefruit, lime, eucalyptus, basil, spearmint, peppermint and bentonite clay and to finish it off there was 'Heart On Your Sleeve' with clary sage, bergamot, lavender and fuller's earth clay. The names that didn't make the cut were 'everything but the kitchen sink', 'third times a charm' and 'try, try again'. Maybe those will come in down the road, but we'll stick with what we've got for the time being. 🙂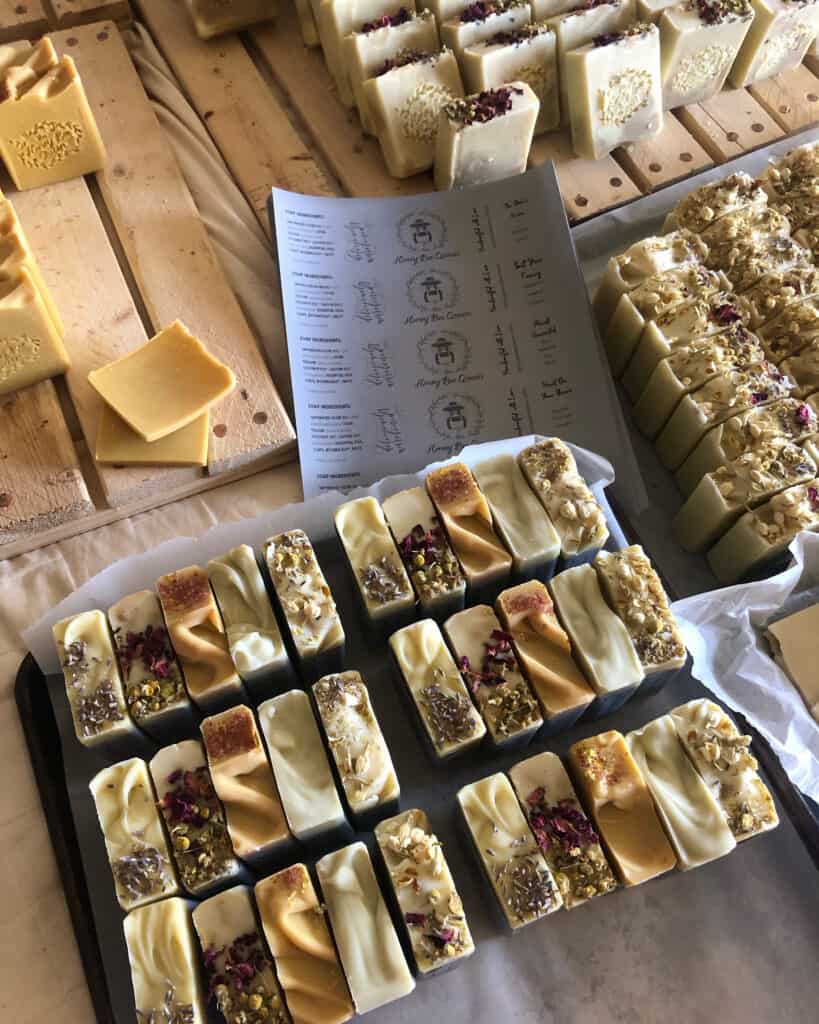 We've got a few soapboxes available and with Christmas just around the corner I'm hopeful that they find their new homes soon! Until then, I'll be over here learning how to copyright/trademark some of my original works and learning how to type more than three words a minute along with rendering tallow from our friend's farm for the March's boxes because they'll be here before we know it.
XO, Melissa