My grandmother drank green tea every single day. She lived to be a month shy of 99 and while I'm not touting tea to be an elixir for longevity, I sincerely appreciated her ritual of sitting with at least one cup of tea every day. She had a tea cup collection on her wall. She lived as a widow for the majority of her life. She loved the Lord later in her life. She left a legacy of love for me.
I didn't know her well as a child and didn't see her often, but in my early twenties, I moved closer to her. She'd had a pin stroke and I was the 'eligible' grand daughter that could uproot from Savannah, GA and be near her. So, I did. And we drank tea at her little round table and talked about life. She was the only grandparent that I ever had a relationship with. She was feisty and she was loyal and she was full of love in her less than 5 foot frame.
It was out in Colorado that I started to pen down some hopes and dreams and pray. To fervently pray. It's where my relationship with Jesus became more than just an afterthought. I think its where He became my Rock. He was already my Redeemer, but I found Him as my Firm Foundation when I felt the bite of the wilderness in my being.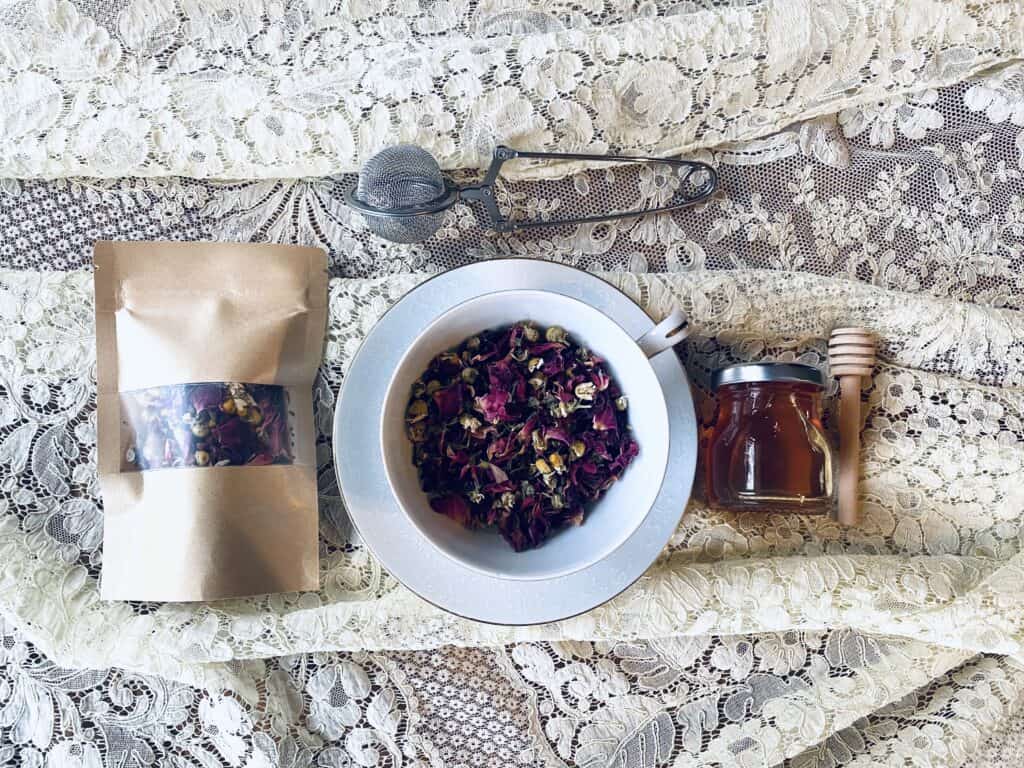 It's there that I dreamed of honey bees, gardens, orphans, widows and tea. Many years later, I started collecting tea cups. I started to hunt for them when I'd be out and started to make little stacks of vintage china in the cabinet. Then I penned down some thoughts about 'just add water kits' and that idea rested a while, while life went on. I shared those ideas with a friend and she eventually asked if they were ready yet. They weren't, but I had the supplies. I had all of the supplies. I'd been preparing, but my heart wasn't quite ready. Until that prompt. So, we put tea kits together. She and I. We took some photos and I added them to the shop. Now herbal tea kits are officially available from this little corner of the world for you and yours.
I pray they bring comfort and joy and a bit of love and peace to those that receive them.
XO, Melissa