Herbal Teas
$27.50
Free shipping!
Made with love
Naturally amazing
Packaged with care
Description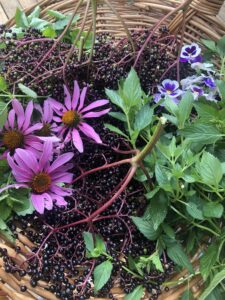 Loose Leaf Organic Herbal Tea Blends:
+NORA Tea (Organic Nettle, Organic Oatstraw, Organic Raspberry Leaf, Organic Alfalfa, with Organic Rose Hips) CURRENTLY SOLD OUT
+Pleasant Peace (Organic Rose Petals, Chamomile, Organic Lemon Balm)
+Sweet Melissa (Organic Lemon Balm)
45g/1.5oz
*please specify which tea prefer in your order notes or you'll automatically receive our Signature Blend of Pleasant Peace.
Only logged in customers who have purchased this product may leave a review.